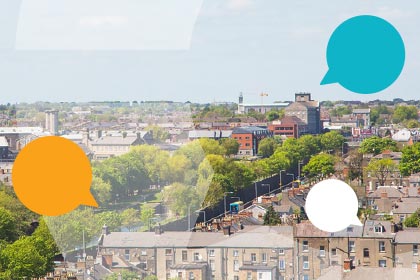 COVID-19 Update: During the COVID-19 crisis, our community needs to be strong together. To be prepared for the aftermath of Covid-19, we must gather information now. We need to document the effects that Covid-19 is having on our lives and our country. To do this we need your information. Please help by participating in our Household Surveys, if requested.
We know the things we know because you told us
Taking part in our surveys is really important because we get all of our facts directly from you.
Those facts are then used by people, businesses, local and national government to make policy decisions and to plan for the future for everyone in Ireland.
That's why we need you to take part in our surveys.
And remember, the information you give us is protected and your anonymity is guaranteed so we will never share your personal details with anyone, including any government department or agency. Ever.
So, if you are asked to take part in one of our regular surveys of households, individuals and businesses, rest assured that everything you tell us is confidential but very important.
---