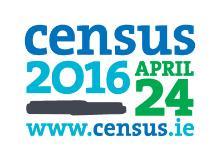 ‌
Competition for the recruitment of enumerators for Census 2016 is closed

The census enumerator competition is closed. All applicants who have submitted an application will be interviewed between February 1st to 12th and will be contacted by email in the coming weeks with the details.
The census date is 24th April, 2016. For further information on the role of the census enumerator, please click here.