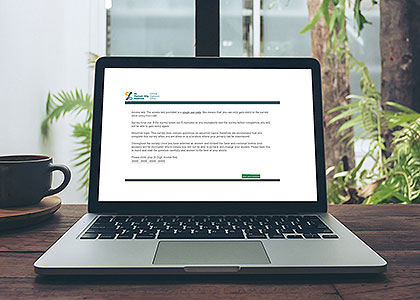 Our statistics about Ireland are independent and reliable, because you told us.
The information you give us lets us create a very accurate picture of what it means to live in Ireland today - our lives, our economy, our health, our education, our happiness and well-being.
What is the Adult Education Survey?
The Adult Education Survey (AES) is a voluntary household survey carried out by the Central Statistics Office under Section 24 of the Statistics Act, 1993.
The purpose of this nationwide survey is to gather information on the participation rates of adults in further education, training and lifelong learning. When taking part in the survey you will be asked about your interest in lifelong learning, accessibility of guidance on educational possibilities and any difficulties you may have experienced trying to access education.
The statistics we produce are used by individuals, businesses, local authorities and national government to plan for our futures.
We depend on your information, so if you are asked to take part in the Adult Education Survey please do.
Further information on the LFS
Learn more about taking part