Meet our field co-ordinators around Ireland

The CSO has a field staff of 10 field co-ordinators and 100 interviewers who conduct household surveys throughout every county in Ireland every week of the year.
The field staff interviews about 3,000 households nationwide every week, using Blaise, a Computer Assisted Personal Interview (CAPI) package, on tablet computers.
The household survey information that they collect is absolutely vital to planning for the present and future needs of everyone in Ireland. The statistics that you help to compile enables the CSO to measure our country's progress on important social and economic issues, such as employment, poverty, childcare, health and crime.
CSO co-ordinators
Ann Olwill
Dublin Borough/Belgard/Dun Laoghaire-Rathdown



Bridie O' Donnell
Donegal, Sligo, Mayo, Roscommon, Leitrim, Cavan, Longford,



Eamonn Kelly
Mayo, Galway, Roscommon, Clare, Laois, Offaly, Limerick, Tipperary NR.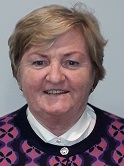 Carmel O' Leary
Roscommon, Westmeath, Longford, Offaly, Meath, Cavan, Monaghan, Kildare, Louth



Brenda Hayes
Cork, Kerry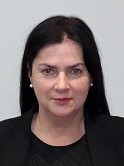 Rosarie Kiernan
Louth, Meath, Westmeath, Dublin Borough, Fingal



Sarah Gleeson
Cork, Tipperary, Limerick, Waterford, Kilkenny, Carlow, Wexford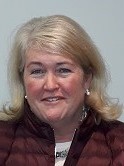 Deirdre Judge
Kildare, Meath, Dublin Borough, Fingal, Belgard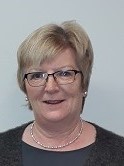 Marian Ryan
Clare, Limerick, Tipperary, Cork, Kerry, Laois, Kilkenny, Kildare, Offaly



Rory Sherwin
Kilkenny, Carlow, Kildare, Laois, Wexford, Wicklow, Dublin-Belgard, Dun Laoghaire-Rathdown


Worried about the authenticity of an interviewer?
Please read this page